By the time we got to Costa de la Luz, it was dusk, but it had stopped raining. El Palmar is basically a two-building "town" - the hotel El Pajaro Verde and someone's house. So we headed to Tarifa for some dinner and had an early night.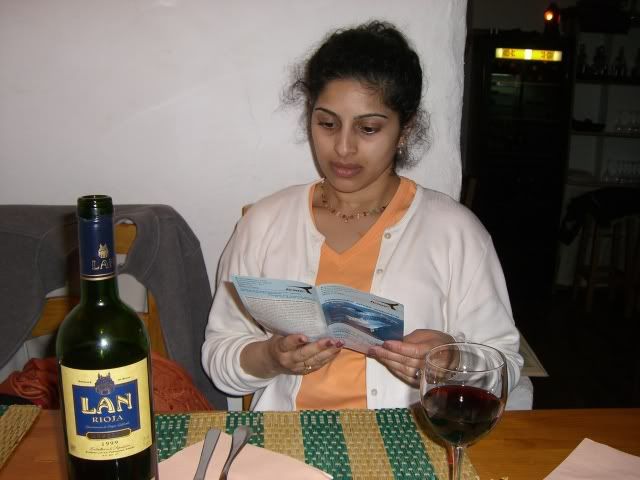 The rest of our trip very nearly got derailed right here, when R. saw a pamphlet about whale-watching in the Straights of Gibraltar. Fortunately, the '99 Lan Reserva and cooler heads prevailed.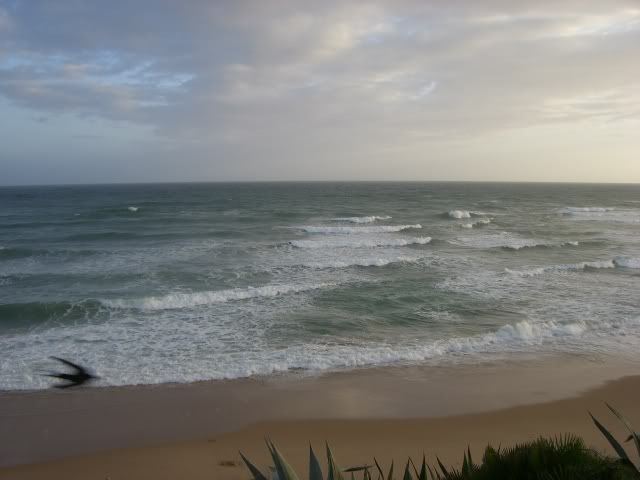 After a half-rainy morning on the beach, in which we failed to out-jog, out-run, and out-sprint a squall, we decided to call it quits, dried off, packed up the car, and hit the road, stopping whenever the rain broke. As it did about 12 minutes later, at Caños de Meca. Similarly dry sunny weather at Conil and Zahara de los Atunes. Oh well.



Approaching the white-washed hilltop town of Vejer.



By the time we got to Tarifa, the rain had basically dried up entirely!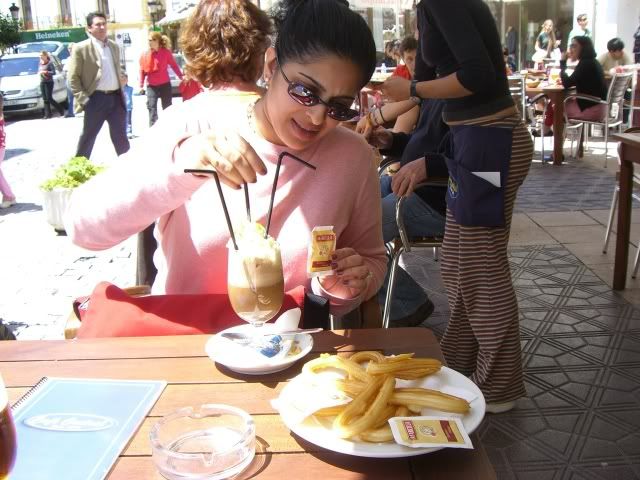 Disappointment over missing sunny (but cool) beach weather was dispelled by churros, hot chocolate, and french fries.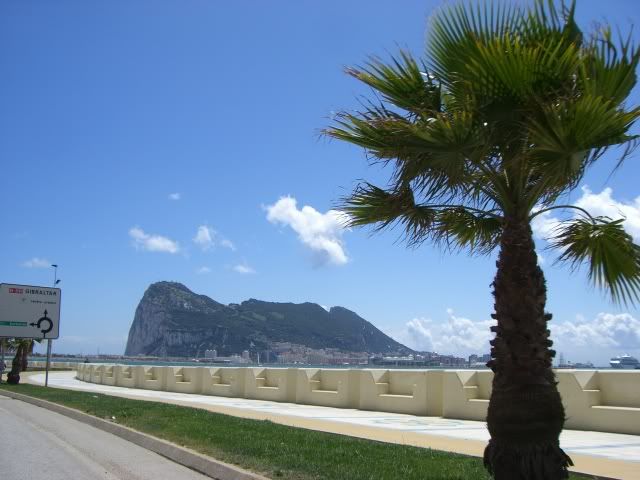 Next stop was Gibraltar, where our only motivation was R.'s determination to see the Barbary Macaques.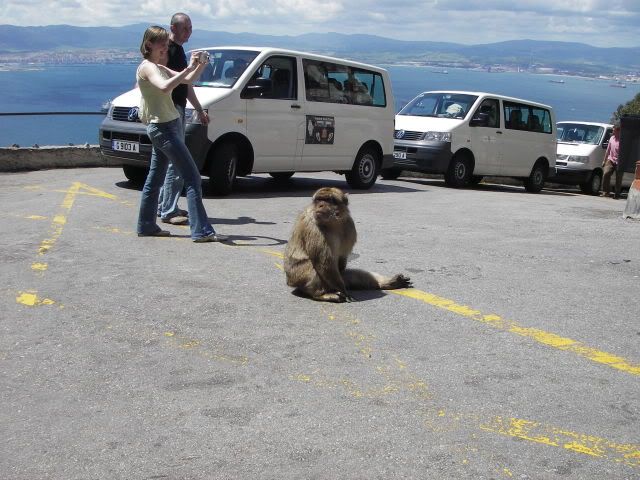 ...and here are the British subjects in the flesh.



Having satisfied primate desires, we headed along the Costa Brava, in search of a golf club where Y. said had an incredible vegetarian paella. Well, we looked and looked and looked, but we didn't find the road. But, we did find the Taj Mahal in Marbella, so we knew we would have to eat here. Unsurprisingly, turns out the main clientele are the hordes of Britishers who reside here. Another member of our Indian Restaurants Around the World.